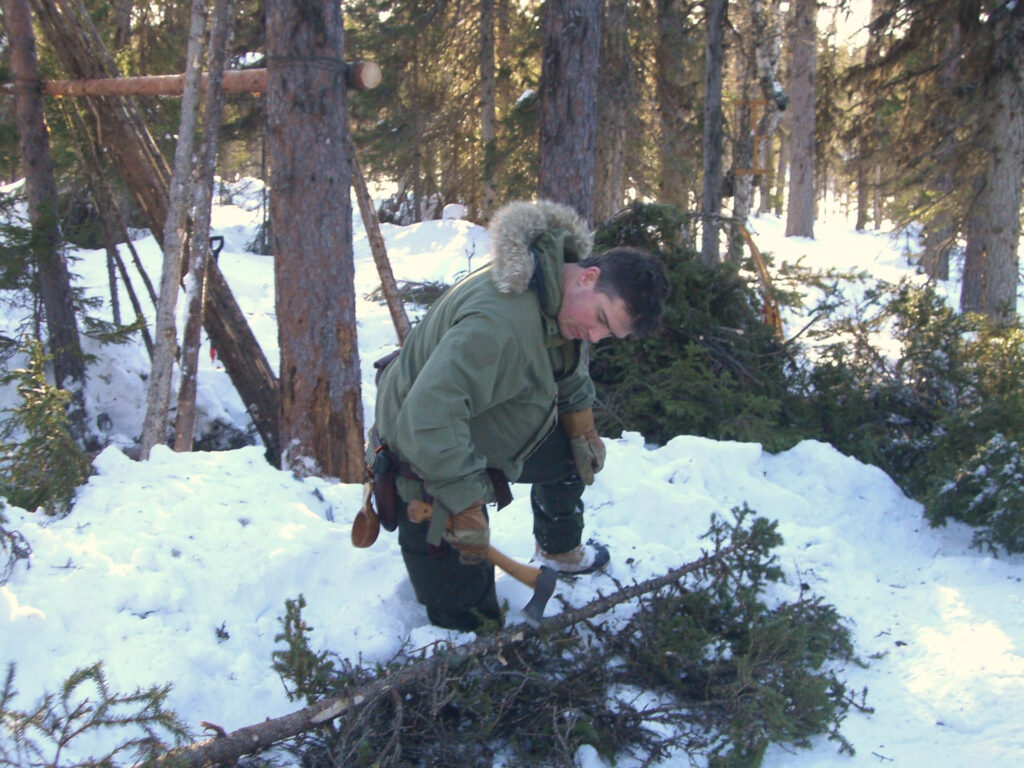 Paul Kirtley is regarded as one of the UK's leading professional bushcraft instructors. He has been involved in teaching bushcraft since 2003.
Paul established his own bushcraft school, Frontier Bushcraft, in 2010 and under his leadership, it has become known as one of the highest quality bushcraft course providers globally. Paul and his team deliver wilderness skills training courses in various locations in the U.K. as well as Canada. Over the years Paul has worked alongside the likes of Ray Goodwin MBE, Ray Mears, Lärs Falt, Juha Rankinen, Professor Gordon Hillman and David Scott-Donelan.
For many years Paul has been invited to speak about and demonstrate bushcraft skills at both domestic and international events, including as a keynote speaker at the 2019 Global Bushcraft Symposium in Alberta, Canada. Further, Paul is co-chair of the next Global Bushcraft Symposium, which will be held in the U.K.
Over the years Paul has been a prolific writer on the subjects of bushcraft and wilderness skills, regularly contributing to magazines, as well as his website at paulkirtley.co.uk. Paul has also contributed to several books, including the Scout Association's Outdoor Adventure Manual and Kevin Callan's Complete Guide To Winter Camping.
Readers of Paul's detailed articles have long awaited a book of his own. This is finally arriving in the form of Wilderness Axe Skills and Campcraft, which will be released in 2021. The book is due out in North America in May 2021 and then the UK, Europe and rest of world in June 2021.
Make sure you leave your email address here for Paul to send you details of the book's availabilty as well as giveaways and additional resources that complement the contents of the book.