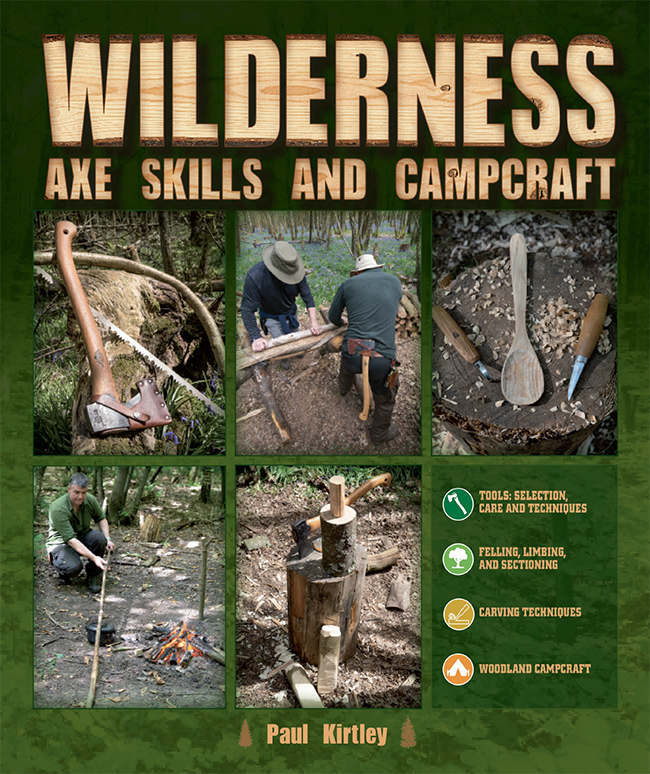 I'm very happy to present this book to you. It distils many years of outdoor experience and nearly two decades of teaching wilderness bushcraft skills.
The book is divided into six clear and comprehensive chapters delivering valuable wilderness axe skills and campcraft techniques from start to finish.
There are detailed explanations and step-by-step photo sequences throughout.
I worked closely with a traditional publisher to produce this volume, and I think the effort that went into editing, design and production clearly shows. The book is a hardback. The internal design is modern and clean, allowing the detail of the content to be presented in an uncluttered way.
The work is printed on high quality paper, which shows the 640 high resolution images to their best advantage.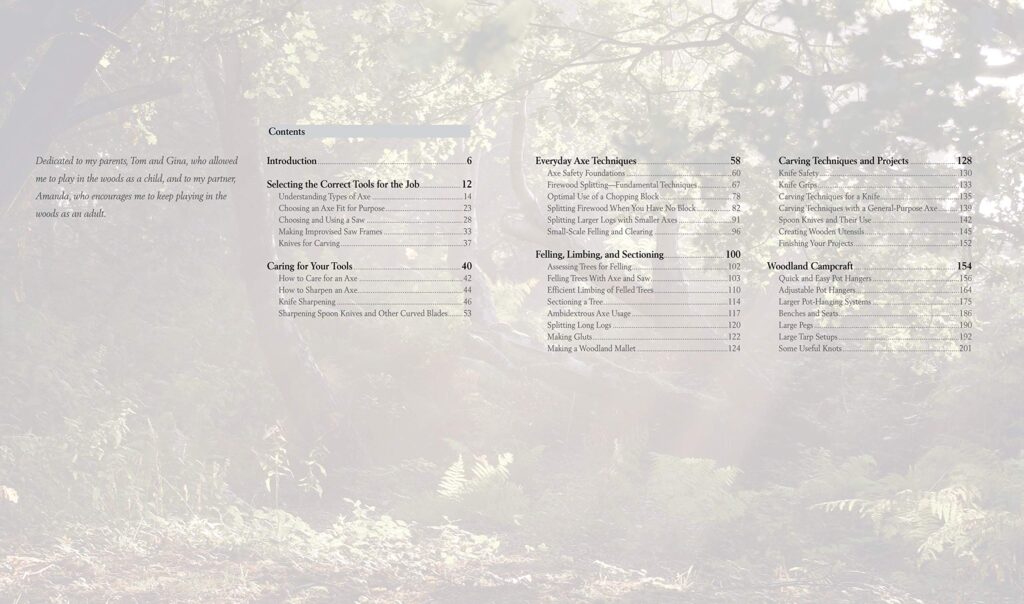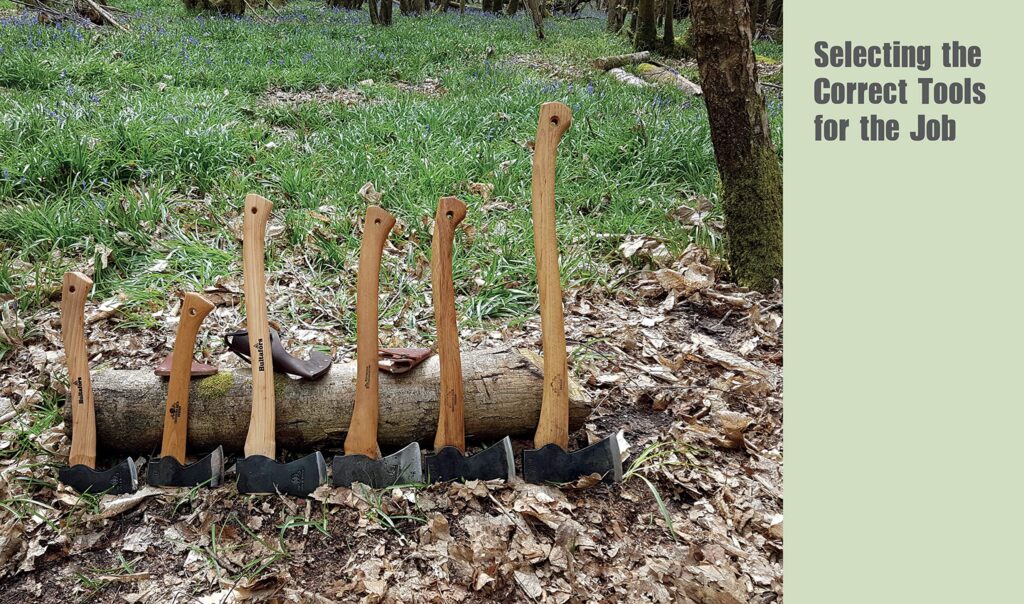 The book starts with how to select the correct tools for the task, caring for the tools, then applying everyday axe techniques. Next, the book presents larger scale tasks such as felling, limbing, and sectioning trees, before progressing onto skills for smaller-scale, more refined projects, including carving techniques. While much of what is in the book is directly applicable in and around camp, the final chapter is dedicated to woodland campcraft, including campcraft projects large and small. The aim is for you to be able to develop effective and timesaving campcraft skills using materials freely available in the woods, including pot hangers, tripods, cranes, and a variety of group camp set-ups.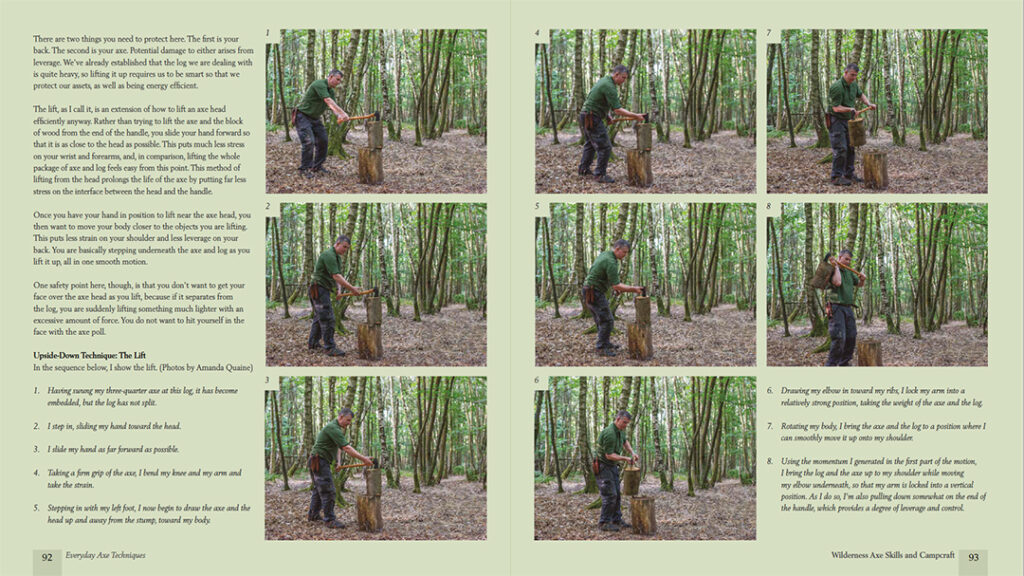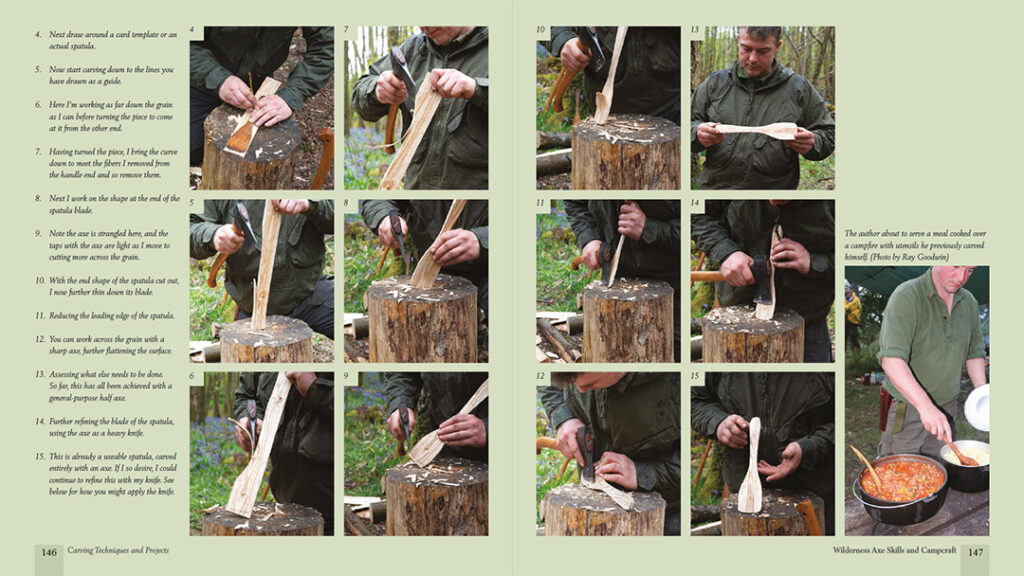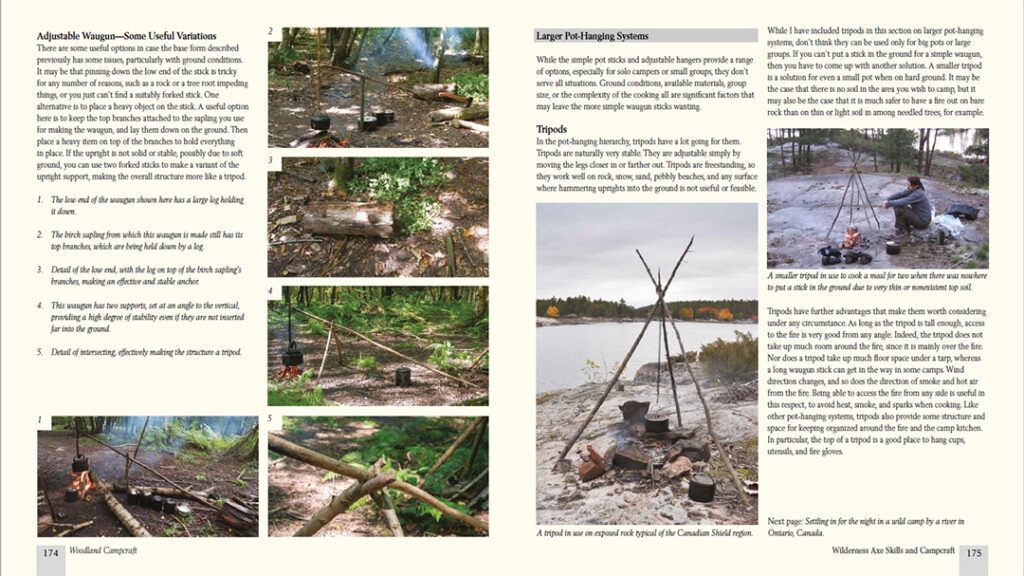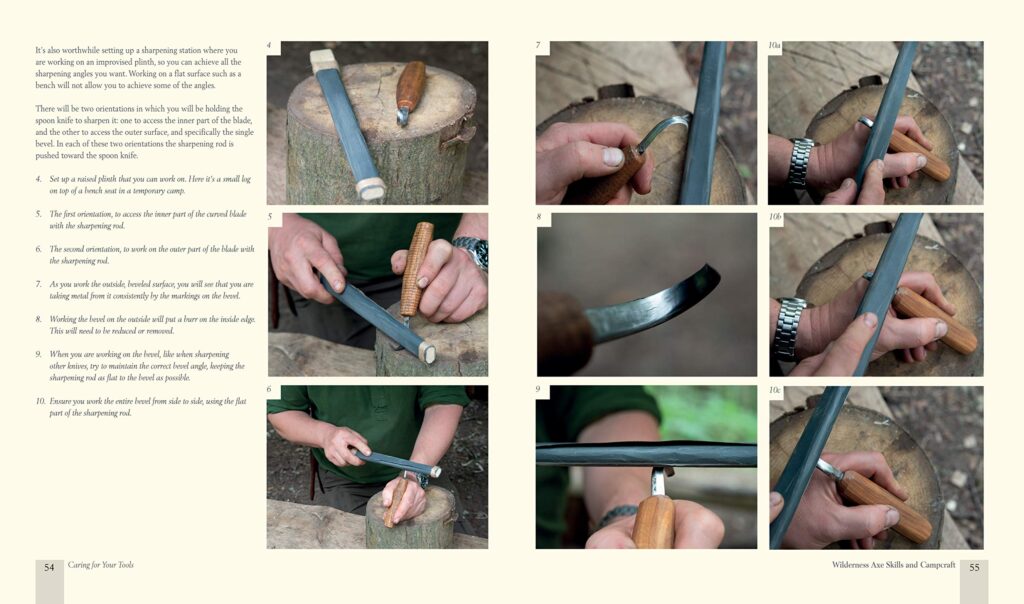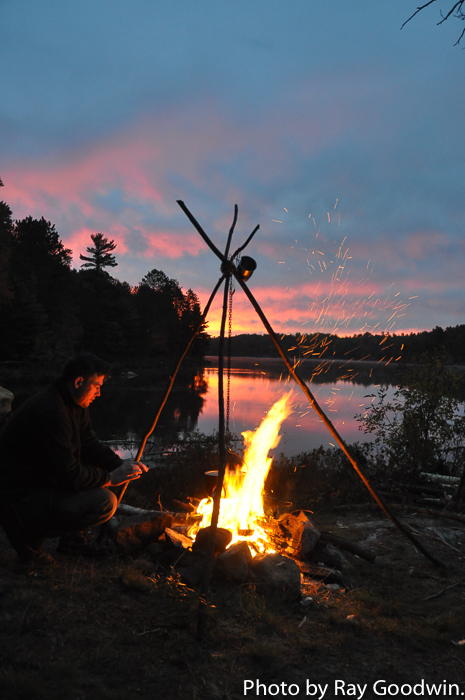 "Paul and I have undertaken many wilderness river trips together. Paul's knowledge and competence with axe and saw is invaluable, especially in bad conditions. For example, towards the end of one memorably long and physical day of canoeing, with bitterly cold rain drenching us, Paul managed to quickly source and efficiently process dry wood for a warming fire, when others were struggling. It is this real-world experience and sound ability that underlies his practise and teaching".
– Ray Goodwin MBE, Canoe Guide.
Scroll down this page for a further overview of the topics covered in the book…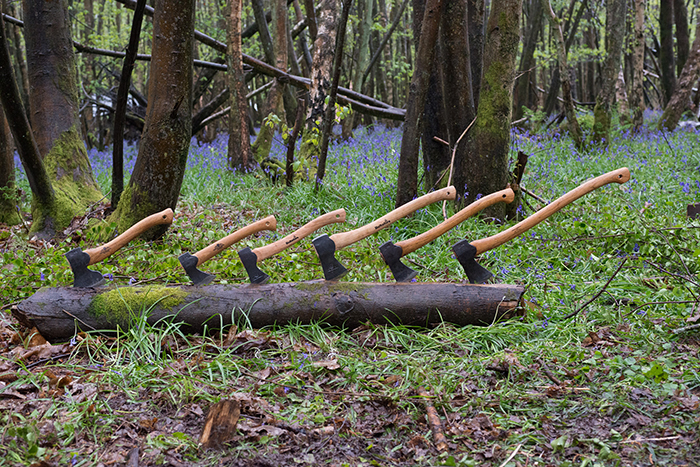 Types of axe and choosing the right tools for the job.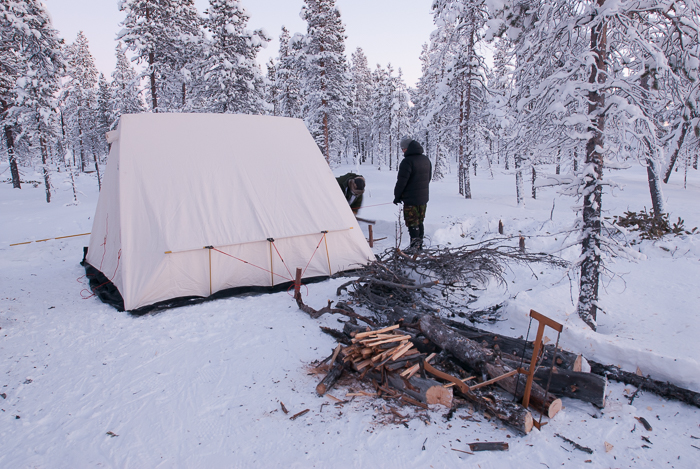 Wilderness axe skills in context.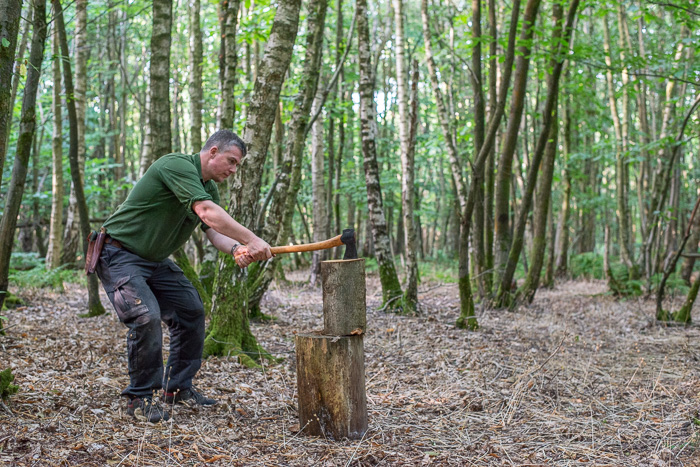 Comprehensive coverage of fundamental axe techniques.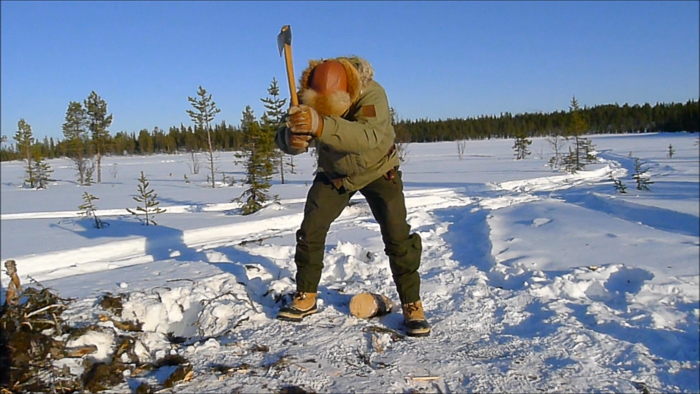 Additional, uncommon but highly useful axe techniques.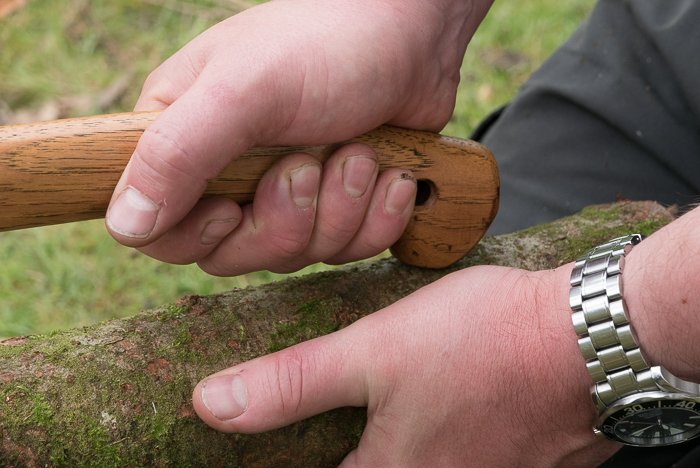 Clear instruction on important details.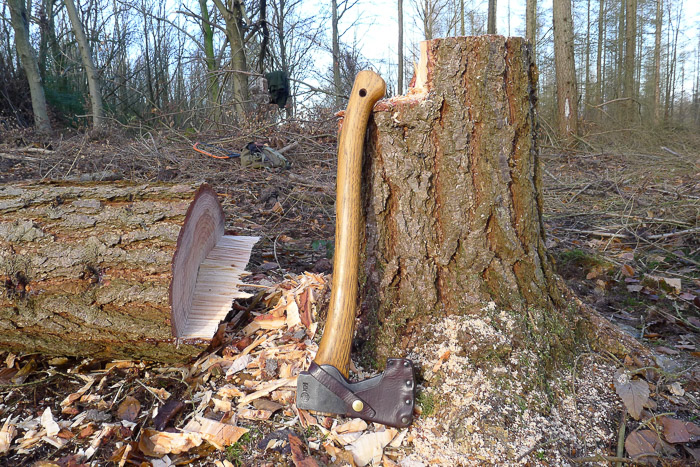 Felling with axe and saw.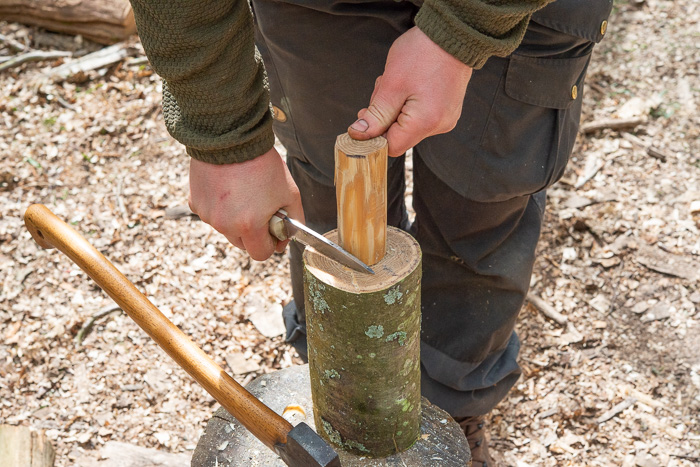 Making additional tools and implements while in the woods.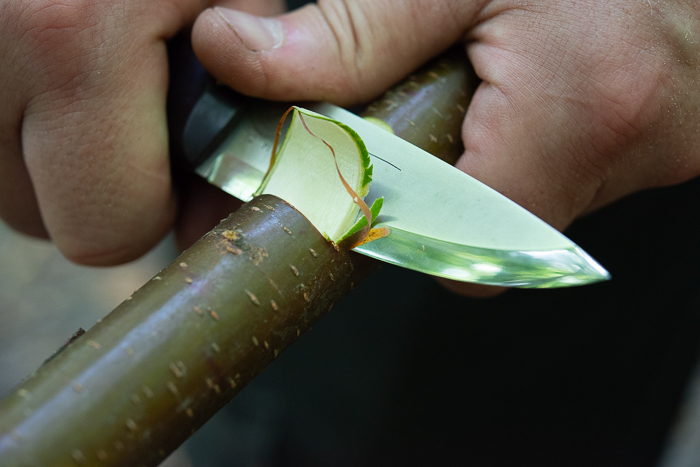 Knife skills for campcraft.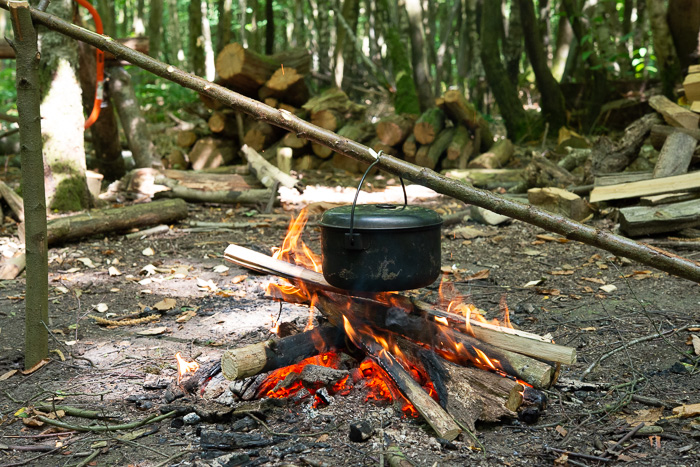 Pot hooks, hangers, poles, cranes and waugans.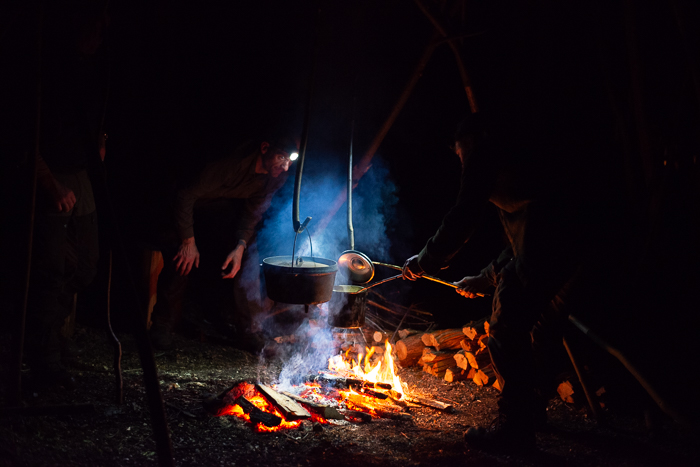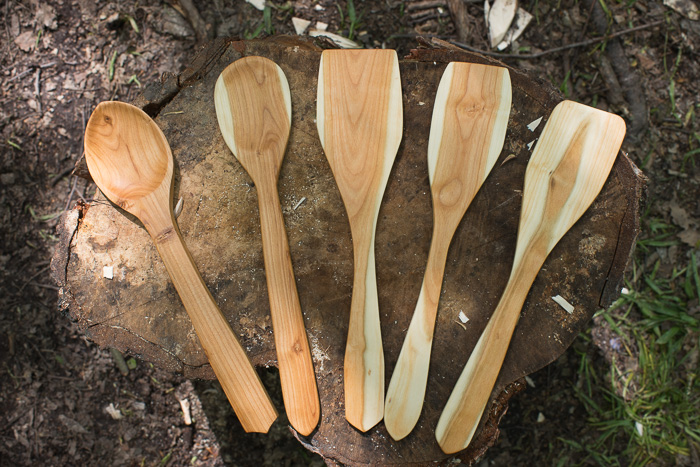 Carving wooden utensils for use in camp.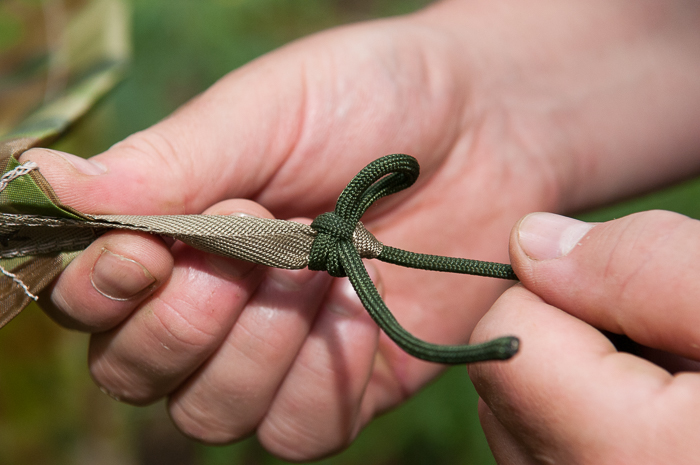 Knots for campcraft and more.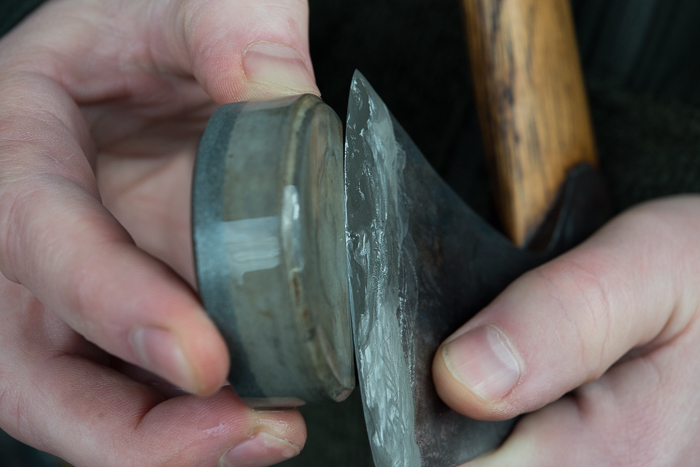 How to sharpen and care for your tools, at home and on the trail.